Helping All Youth Read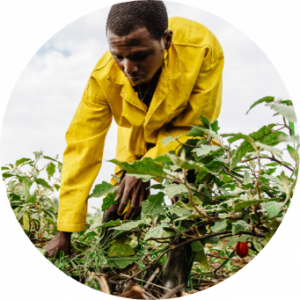 The COVID-19 pandemic has created the largest disruption of education systems in history. In low‑resource countries, it is vulnerable youth—including girls, persons with disabilities, refugees, and youth living in poor or rural areas—who are feeling these disruptions most profoundly.
As educators and policymakers in these communities begin to create equitable and inclusive pathways back to school, they will need reliable tools to assess the literacy skills of returning youth, to place them at the appropriate levels, and to measure learning gains.
EDC's Out-of-School Youth Literacy Assessment (OLA), is a robust tool that quickly measures the foundational literacy skills of older youth and adults. Backed by evidence, OLA has been approved by experts in international assessment, psychometrics, adult literacy, and second-language acquisition. USAID has also selected OLA as a suggested reading assessment tool for measuring youth reading skills.
OLA is a reading assessment administered one-on-one to youth and adults. The assessment builds on reading research and best practices in evidence-based adult literacy instruction and assessment and incorporates real-life reading items, which document the functional literacy skills that youth and adults may have acquired without formal literacy instruction.